For 17 years Layne has taught Leadership and Innovation at Arizona State University: the nation's #1 university for innovation.  Today he's a Growth and Innovation Guide for companies and individuals who seek cultures of deep growth.
But at one point Layne felt abysmal.  On the surface his life seemed perfect. Layne had a beautiful family, a PhD, and a position at a world-class university. But he felt trapped: a pawn in someone else's game.
His soul yearned for escape, but his head couldn't justify the cost. So he masked the pain in other, socially acceptable ways:
he vacationed with his family
he cheered his kids from the sidelines
he read other people's adventures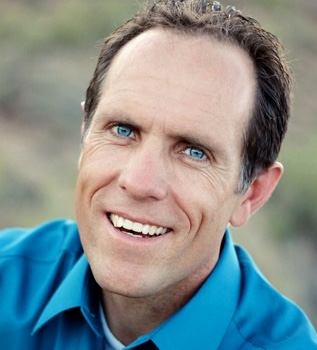 Finally defying the voices that hissed, "You can't do that," he packed up his family and cycled across America. That journey reshaped his life. It was tougher, deeper, and more exhilarating than he could have imagined.  Empowered with a new life vision and systems to achieve it, he started Way of the Hero to share the magic with others. Since then he's guided companies and clients across the world from A(ustria) to New Z(ealand).