About Us
Use a daring adventure to ignite your deepest dream.
Discover the Way of the Hero
Way of the Hero is committed to helping the leaders of tomorrow discover their true potential through rigorous, enlightening, and transformative cycling journeys across the world.
We work with individuals and teams who crave more, who are willing to push themselves to the edge, stretch their limits, and ignite the fires of discovery in themselves and everyone around them.
If you ache to live raw and rugged, and you're looking for the fuel to tackle the challenges of tomorrow – join us at Way of the Hero. Take the first step now.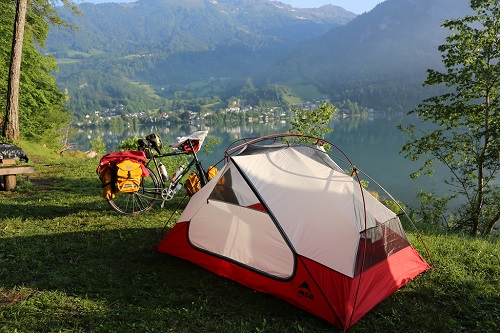 About Your Trek Guide
G. Layne Gneiting, PhD
Layne isn't just another coach. He is your personal adventure guide and bottle washer. (Okay, he's not really gonna wash your bottles…unless they're really dirty.) But he WILL help you rip off the masks and rediscover what it means to feel alive–gloriously alive!
After introducing his dream approach to Arizona State University, other professors asked for it. (Imagine that!) One said, "I need this! I don't know where I lost it, but I've forgotten how to dream."
Layne has coached executives and leaders across the board, helping them all achieve the unthinkable. Now it's your turn. Get ready to funnel all his skill, talent, and experience to help you reach YOUR deepest dream.
Layne has…
Led bicycle treks through 18 countries
Cycled coast-to-coast (USA)
Cycled from Portugal to Rome
Cycled 38 countries to date
Dream Managed for a multi-million dollar company
Taught (and currently teaches) Leadership and Integrative Thinking at Arizona State University
Tuition for the adventure of a lifetime is $4990. Let's get started today!