Get your
free

Adventure Guide
It was impossible.
Take three months off to bike across America? Totally impossible given the circumstances.
I was married with 7 kids (yes, seven).
My job barely covered food, mortgage, student debt, clothes, and electricity.
When I bared my soul about it, close friends said, "You wanna do WHAT? Abandon your family and take a pleasure jaunt across the country? You're no man in my book!"
I didn't want to feel like a shmuck, so I slipped on a mask (the one with the perpetual smile) and said, "You're right, what a foolish idea," adding as an afterthought, "but maybe someday…"
And WHAM!!! Just like that I bought into the lie. SOMEDAY??? Ha! Deep inside we all know "someday" is just a masquerade for "NEVER."
It hurt, but I knew the truth. I would squander my life "living a job" instead of living my dream.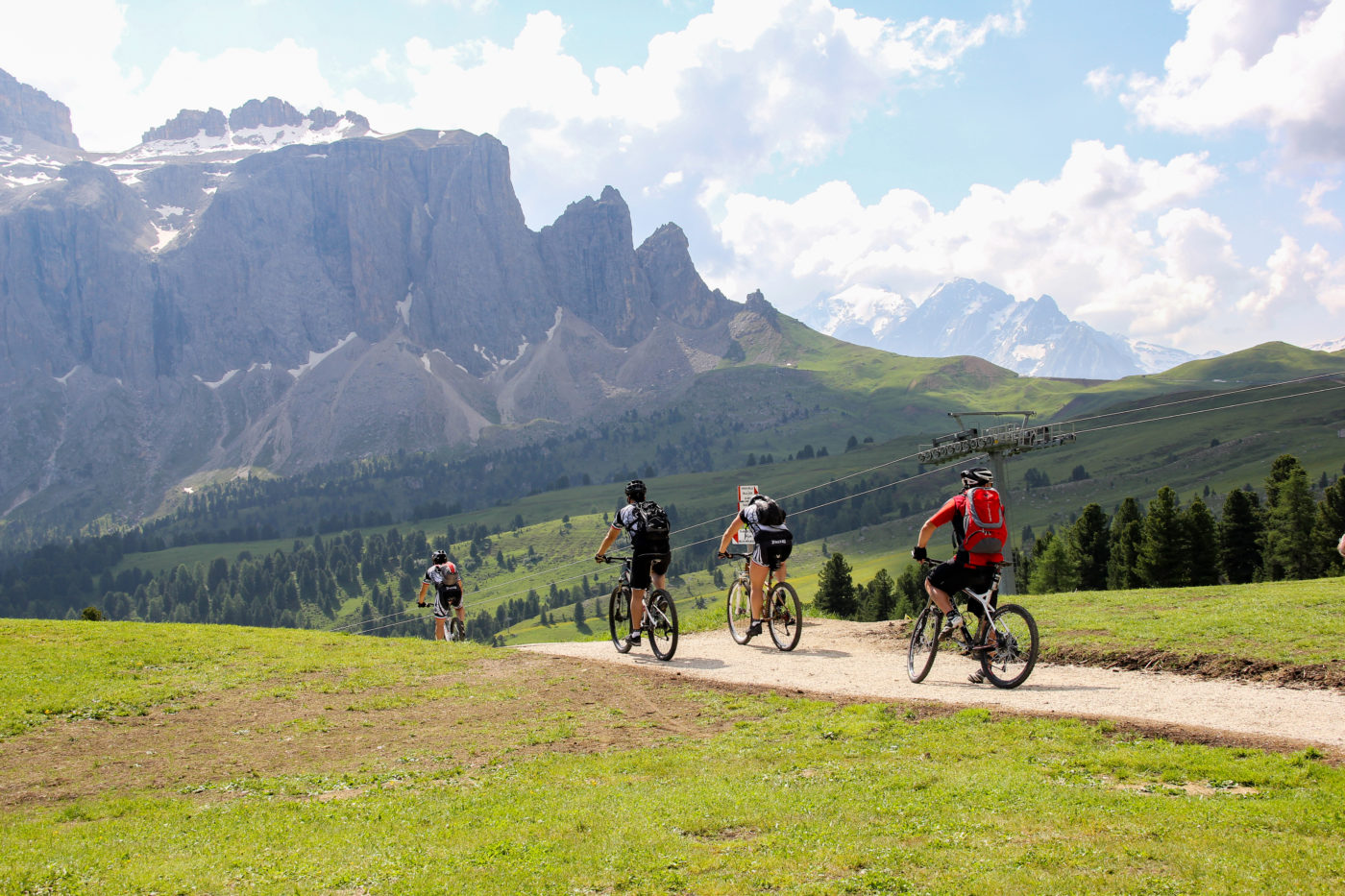 Or, rather, it found me.
Not all at once, but piece by piece. And before I knew it I was standing at the eastern tip of Maine—Quoddy Head State Park—with bicycle at my side, exhilaration in my soul, and a trail of memories across the country.
We'd bought an old, 32-foot motorhome, packed it with family and (limited) gear, and crawled across the northern tier: from western Washington to eastern Maine. I'd head out each morning on the bike, they'd pass me around midday, and we'd meet up at night.
As incredible as I'd imagined it to be, reality blew it out of the water.
Reality was tougher, bigger, and more exhilarating than I could have fathomed.
Plus it ignited CRAZY adventures, things I would NEVER have believed IN MY WILDEST DREAMS.
I . . .
Snorkled with my son in Iceland (on a 400 mile cycling trek)
Cycled to the highest fjord overlook in Europe (Norway)
Pedaled along the Iron Curtain trail (Austria & Czechia)
Smuggled bicycles into Venice (we didn't know bikes were outlawed—shhhhhh)
Cycled from Portugal to Rome (racking up 8 countries on that trek)
Stayed with strangers (who gave me keys to their homes — 3 times, in 3 different countries!)
Showered in an open hut (while cycling the Solomon Islands)
And much, much more. All because I learned—and followed—the Way of the Hero.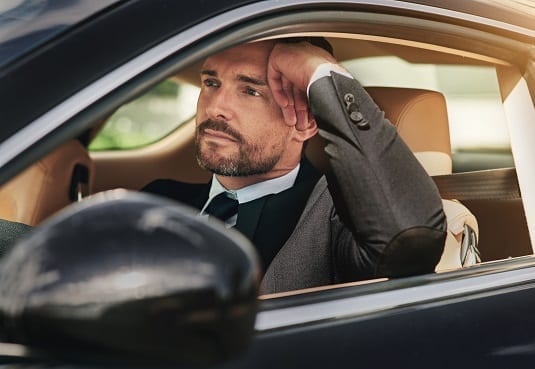 Before that?
Oh, it was bad.
One day in grad school I turned to my wife in frustration and cried, "AAAAggghh! I need to GET AWAY! I don't even know who I am anymore. I don't know YOU. I don't know ME. I don't know GOD. I need A SOLID WEEK to just get away from EVERYTHING!"
My soul knew what it needed. But I refused to listen; my head couldn't justify the cost. So I continued masking the pain in other—mostly socially acceptable—ways.
I took vacations
I cheered my kids from the sidelines
I hit the gym
I went to church
And . . .
I read pages and pages of OTHER PEOPLE's adventures
I looked up dirty pictures on the internet
I flirted with having an affair
I played Russian Roulette with traffic (only once)
The disguises only worked to a point.
Deep inside I KNEW what I wanted, but I couldn't figure a way to attain it…until age 40.
My father had, some 17 years prior, told me, "When I turned 40 I looked at all those dreams . . . and let 'em go."
"WHAT?!?" I'd screamed. "THAT'S HEINOUS, DAD! You don't give up on your dreams—ever, EVER, EVER!"
And now I stood at the same dark gate, on the same dark path, Dad's haunting refrain in my head.
I HAD to find a way. I HAD TO! If I didn't do it by age 40 I would NEVER do it.
That terrifying thought sent me scrambling. There HAD to be a way!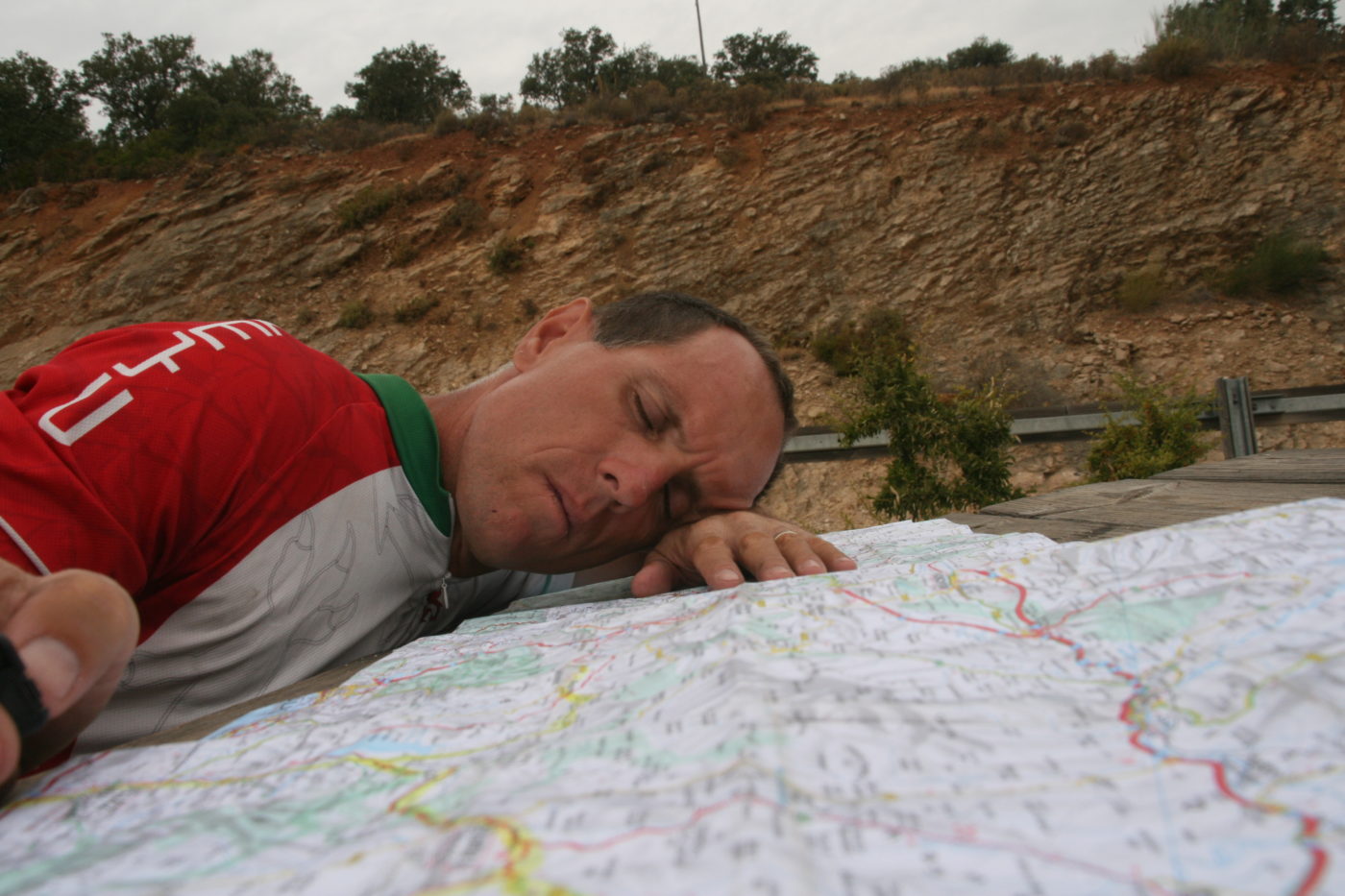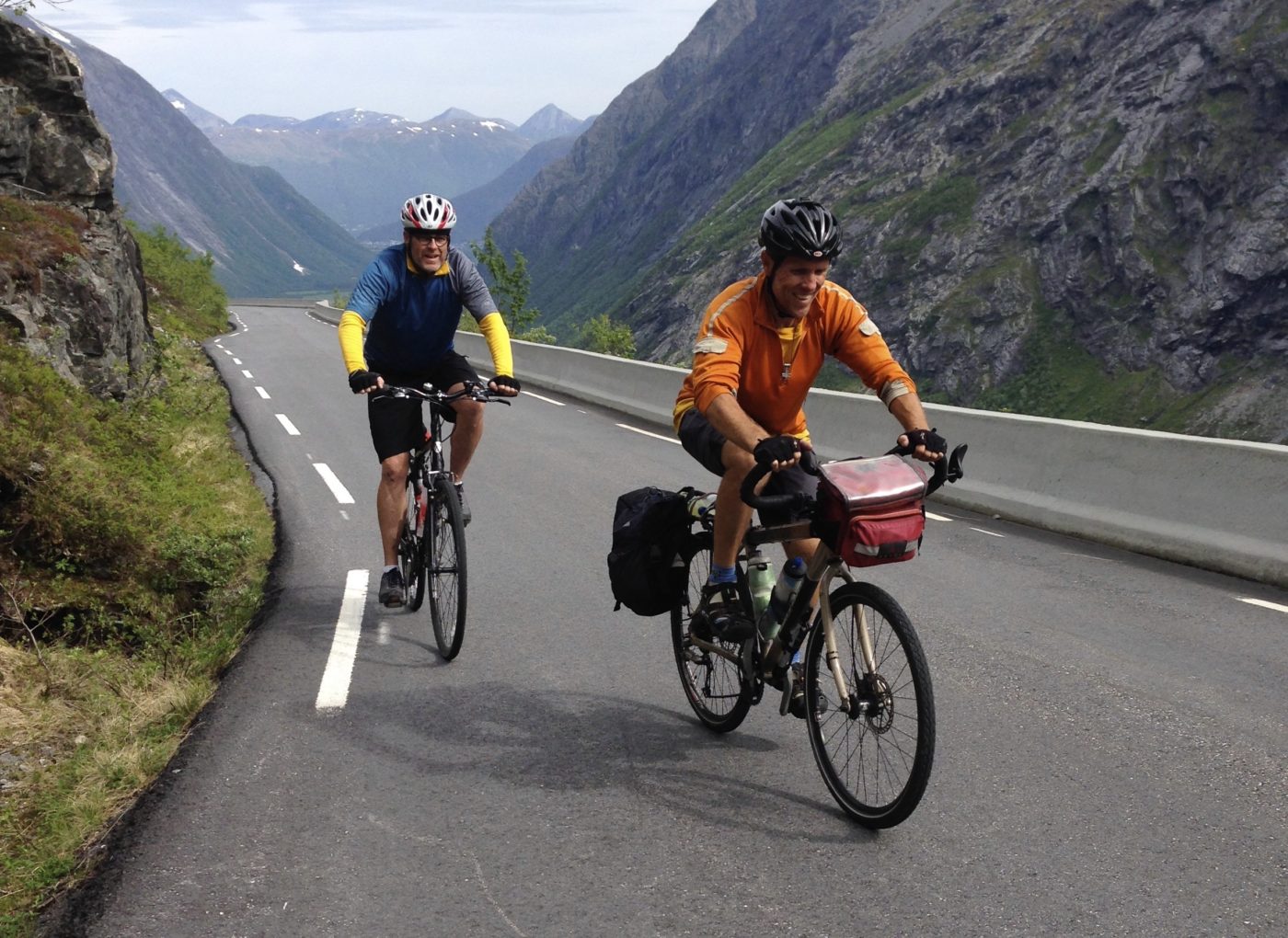 In desperation I broke loose from all the chains holding me back—and found a way.
That way is the Way of the Hero.
Here's the crazy part—it was actually pretty simple. Not easy, mind you. It took 4 years of pushing nearly every limit I held to discover the process. Then another 4 to crystallize it.
I had to challenge long held assumptions, and rattle the stories I'd lived with since childhood. But the PROCESS was simple.
Simple enough that at first I figured everyone else knew it, and I was the poor soul finally catching up.
Then I shared the Way of the Hero with a big-name executive in a dynamic tech company...
"I'm doing a bicycle trek through Norway. Wanna join me? It's kind of a leadership course and I think it'll have an impact."
KIND OF??? Sheesh. You could tell I was daunted.
Here was a thriving executive of an award-winning business. I was…well…just me. What could I teach him?
"Sure," he said. "I'm up for adventure."
We hopped on bicycles in Germany and pedaled 600 miles to Norway. At the end of those two weeks he was floored.
"I thought it would just be a nice bike ride," he said. Instead it was "growth times a bazzillion!"
Later he gushed,
"I have been studying leadership…throughout my career…(and)…the Way of the Hero Trek . . . has done more for my ability to lead and empower others than any other work I have done."
I was over the moon. IT WORKED! It worked for a big-name executive!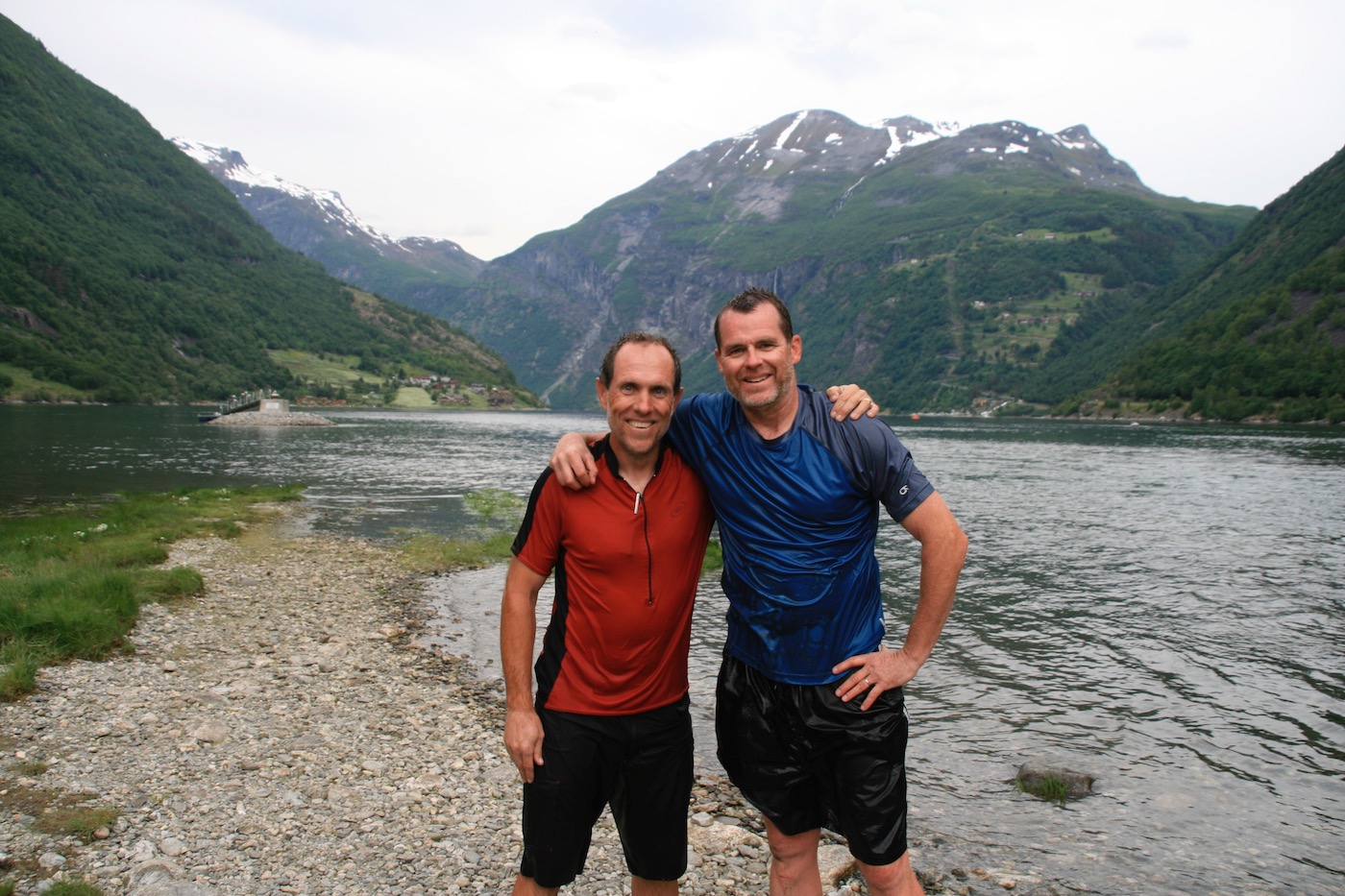 If it worked for him, it could work for others.
Ideas continued to form, and word spread like wildfire. Time after time, clients returned with massive shifts.
It was exciting! Freed of the masquerade, they launched their own businesses. They stood up to authority. They hit the speaking circuit. They started their own coaching practices (finally!). You can read some of their stories here (opens in a new tab).
So how does it work, Layne? What's the secret?
The secret is, simply, to take a journey—the right way.
That's it!
And the right way means . . .
Giving up your old identity
Pinpointing your TRUE dream — the one that's hidden
Yielding to a journey — one that puts you smack dab in the G.U.I.D.E. conditions
Embracing the new identity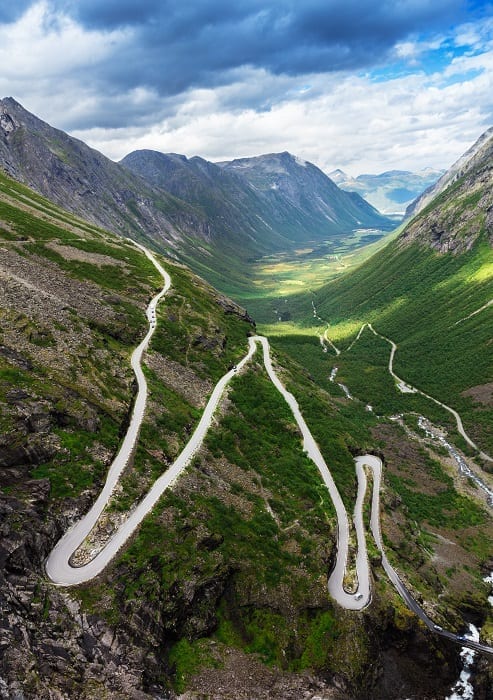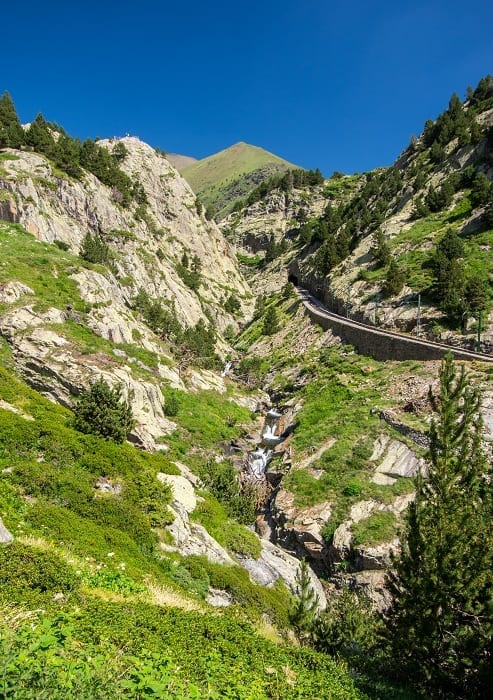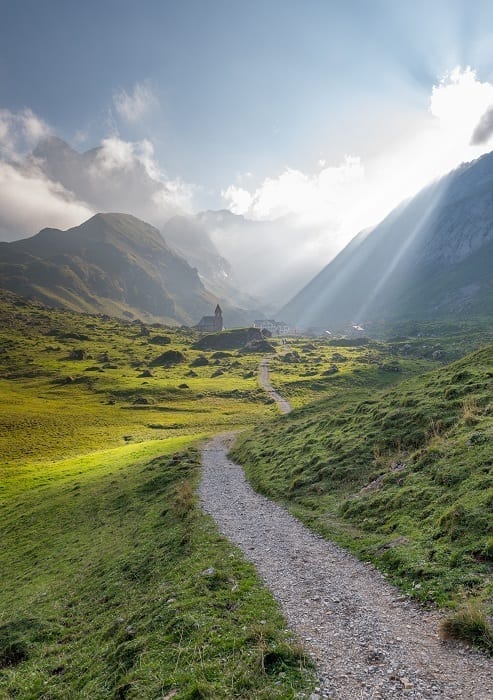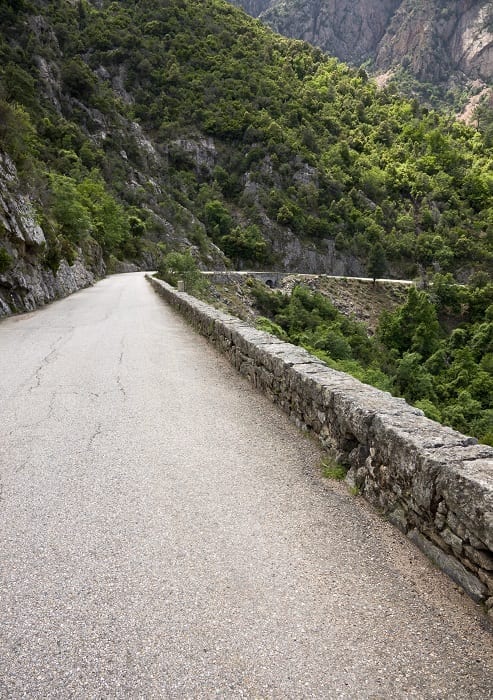 Like Yoda said, it means to "unlearn what you have learned."
For me, the Way of the Hero opened up the world. Literally. That seemingly outlandish dream has escalated BIG TIME—from cycling the U.S. to cycling every country IN THE WORLD.
That's INSANE, right! EVERY country?
Ohhhh yeah. Now as part of a 7-month coaching program I take people on epic journeys of discovery. Most aren't cyclists. Some don't even own a bike! But like me they're sick of the hollow in their gut and crave something deep, passionate, and true.
If that's you, I invite you to get on the phone: 480-208-1460
There's no obligation and it's totally free. It's 20 minutes that could totally redesign your life.
~ Layne
Let's do this.
Q:

What exactly am I signing up for?

A:

A rugged cycling adventure, and a dynamic coaching program around it.

A:

You get a raw adventure your network will envy.
You get a road map to your deepest dream.
You get a challenge that will access untapped inner strength.
You get up to 7 months of personal coaching.
And you get guidance during the trek that helps you fearlessly pursue new paths.

Q:

How much is the tuition?

A:

Tuition for adults is $4990. Click here to learn more.

Q:

What does tuition cover?

A:

A 7 month coaching program centered around an epic bike trek
Up to 5 months Pre-trek coaching and support
On-trek guide
2 months Post-trek coaching and support
Pre-trek Guidebook
On-trek Guidebook
Epic adventure done right

Q:

How long is the journey?

A:

10 days (up to 2 weeks with travel time).

Q:

What kind of bike do I need?

A:

Touring or Gravel bike, equipped with low gears (preferably a 42-cassette), disc brakes, and a more upright position.

A:

Yes. Renting usually costs about $300-400.

A:

Yes. Flying with a bike can run from $30-300 each way, and airlines require it boxed or bagged. Bike shops are happy to box for a small fee. To save a few bucks, follow YouTube videos and box it yourself.

A:

At campsites, parks, and homes of fellow cyclists.

Q:

How do we haul our gear?

A:

We pull our gear in a trailer that tracks behind the bike.

Q:

What if I'm not a cyclist?

A:

Great! About 85% of our trekkers are not "cyclists" per se. They're just adventurous people willing to give it a go.

A:

We cook our own breakfast, lunch, and occasionally dinner, but often find cafes and restaurants along the way (especially in the evening).

Q:

What if I don't know the language?

A:

It's all good. In the host country enough people know English that we can usually communicate fine. It does help to learn a few basic phrases. And don't forget body language!


A:

Once you enroll in the program, you'll get an adventurous training program that builds strength, endurance, agility, and speed.

Q:

What kind of equipment do I need?

A:

Bike, camping gear, and clothes. We'll guide you to the best gear, and even reward your training with camp and bike gear.

Q:

What travel arrangements will I need?

A:

Round-trip or multi-city flights to our arrival and departure cities, along with pre- and post-trek lodging.

Q:

When do I need to get a passport?

A:

ASAP. To prevent extra fees and rush orders, get your passport at least 3 months in advance.


Q:

How can I justify being gone this long?

A:

You deserve it. And when you return, everyone around you will feel your deep shift.

Q:

What if I'm the slowest person?

A:

You're in luck—this is not a race. Everyone trains hard, but it's about being strong enough to slow down, drink it in, and be sensitive to the world around you.

Q:

What's a typical day like?

A:

6am - awaken and get ready
8am / 9am - hit the road
9am - 7pm - explore, discover, learn
7pm - set up camp, eat
8pm - learn, discuss, journal
10pm / 11pm - sleep
Mind you, on-trek the entire schedule goes haywire, so be prepared to pivot.

Q:

What's the average mileage per day?

A:

Approximately 45 glorious miles.

Q:

How do I tell my spouse/partner I want to do this?

A:

You speak from your center. You don't try to persuade or dance around the issue. Boldly and openly you explain this is something that speaks to your soul.