How to Ditch the Mask
And design a radically new future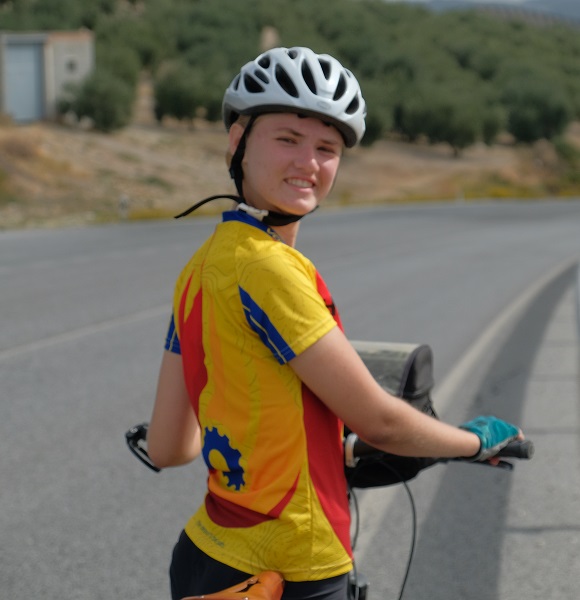 We look confident and in control, but inside we're screaming, "I'm not good enough! I don't measure up! I hope nobody discovers how freakishly insecure I feel!"
We fear being judged, rejected, or alone. To fit in we wear masks, hiding our true selves.
And this mental game of hide and seek is stressing us out.
But what if you could live 100% authentic? Completely true to you and your thoughts without feeling judged, rejected, or isolated?
You can. Learn how as you live the Way of the Hero.
LEARN TO…
Eliminate stress
Live without fear
And rip off the masks
SO YOU CAN…
Find joy in the toughest journeys
Speak up when the crowd seems against you
Accelerate your dreams
LEARN MORE

about the next Adventure Course
This sounds amazing! I'd love to enroll in the course, but I'm curious
about . . .
A:

Tuition for youth is $1999. PLUS: We've created a way for you to get it free—and even get paid—through our pledge program. Click here to learn more.

A:

We follow smaller, less trafficked roads and teach you to ride defensively. Plus we outfit you with lights, awareness, and a bright, eye-catching jersey so you're noticed.

A:

Our training program helps you start small, level up, and get fully prepped for the trek. By the end you'll be riding strong and confident.

A:

Invest in a quality bike or borrow one from a cycling friend. We recommend gravel bikes and brands like Trek, Specialized, Cannondale, Jamis. If you follow our pledge program, your bike could end up costing nothing.

A:

Training is one of the best parts! We love cycling, and want you to love it, too. So we don't crank out miles for the heck of it. Instead we start small and build slow—showing you how to love it until you're riding like a boss.

A:

We provide most of it for you. You still need your own bike and riding clothes, but we furnish tools, pump, tent, stove, mess kit, and other vital items.

A:

Our support crew are all friends and family—men and women of high moral and ethical standards who are experienced mentors, cyclists, and outdoor enthusiasts.

A:

It's totally worth the time off. In fact, when you tell your boss and co-workers what you're doing, there's a good chance they'll pledge to help!

A:

The gamechangers are (1) get bike shorts with the inner pad (chamois), (2) get a leather saddle—we'll send you one after you sign up and complete a few training rides, and (3) adjust your saddle for the right angle. Your local bike shop will help.

A:

Exactly—you'll have some sick stories to tell all your friends! And we'll guide you all along the way.
Ok, great! But I still have a few more
questions . . .
Q:

What exactly is this course?

A:

A rugged cycling adventure, and a dynamic coaching program around it.

A:

You get a raw adventure your friends will envy.
You get a road map to your deepest dream.
You get a challenge that will access untapped inner strength.
You get personal and group coaching.
And you get guidance during the trek that helps you fearlessly pursue new paths.

Q:

How long is the journey?

A:

10 days (up to 2 weeks with travel time).

Q:

What kind of bike do I need?

A:

Touring or Gravel bike, equipped with low gears (preferably a 42-cassette), disc brakes, and a more upright position.

A:

Yes. Renting usually costs about $300-400.

A:

Yes. Flying with a bike can run from $30-300 each way, and airlines require it boxed or bagged. Bike shops are happy to box for a small fee. To save a few bucks, follow YouTube videos and box it yourself.

A:

At campsites, parks, and homes of fellow cyclists.

Q:

How do we haul our gear?

A:

We pull our gear in a trailer that tracks behind the bike. For the NY-Ohio trek we haul your gear for you.

Q:

What if I'm not a cyclist?

A:

Great! About 85% of our trekkers are not "cyclists" per se. They're just adventurous people willing to give it a go.

A:

We cook our own breakfast, lunch, and occasionally dinner, but often find cafes and restaurants along the way (especially in the evening).

Q:

What if I'm the slowest person?

A:

You're in luck—this is not a race. Everyone trains hard, but it's about being strong enough to slow down, drink it in, and be sensitive to the world around you.

Q:

What's a typical day like?

A:

6am – awaken and get ready
8am / 9am – hit the road
9am – 7pm – explore, discover, learn
7pm – set up camp, eat
8pm – learn, discuss, journal
10pm / 11pm – sleep
Mind you, on-trek the entire schedule goes haywire, so be prepared to pivot.

Q:

What's the average mileage per day?

A:

Approximately 45 glorious miles.